Gates to heaven (Amstrad CPC)
Gráficos: Juan Esteban Olmo Mari (sad1942).
Músicas: Corncob.
Programación: Raúl Simarro (Artaburu).
Han pasado más de 15 años desde que nuestro amigo, Ruperto González, salvó la humanidad infectando el ordenador central de Microchoft, evitando el control mundial de Mr. Gates a través de su sistema operativo W2H.

Finalmente, Microchoft fue absorbida por una renaciente compañía emergida de los baluartes de la microinformática bautizada como Amsoft+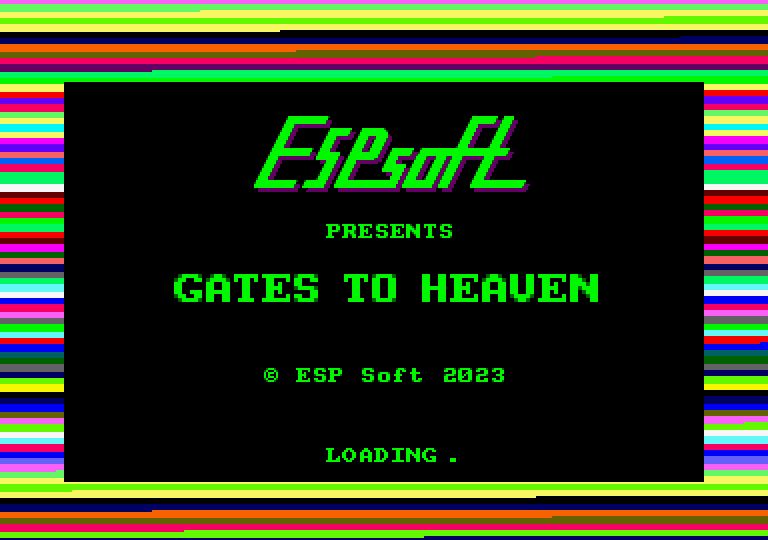 Las tornas han cambiado. Peligrosos grupos radicales están consiguiendo que Amsoft+ no consiga desplegar su sistema operativo AMSDOS+, un producto revolucionario que aboga por la libertad mundial en las redes. La evolución de la web 4.0 está en peligro y Amsoft+ ha recurrido a nuestro valiente héroe para conseguir evitar el bloqueo.
More than 15 years have passed since our friend, Ruperto Gonzalez, saved humanity by infecting Microchoft's mainframe, preventing Mr. Gates' world control through his W2H operating system.
Finally, Microchoft was absorbed by a resurgent company emerging from the bastions of microcomputing called Amsoft+.
The tables have turned. Dangerous radical groups are preventing Amsoft+ from deploying its AMSDOS+ operating system, a revolutionary product advocating global network freedom. The evolution of Web 4.0 is in jeopardy and Amsoft+ has turned to our brave hero to prevent the blockade.
Comments
Log in with itch.io to leave a comment.
Is there a demo file to upload a video ? if you wish i can publish it too. amstradman2020@gmail.com